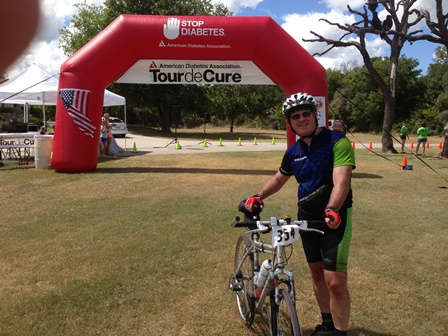 I have always had a love of the outdoors and hiking, which has led me to hike many trails in the Southwestern United States and to volunteer my time to preserve these trails.
I have led the volunteer effort to develop hiking trails in the Balcones Canyonlands Wildlife Refuge near my home in Lago Vista, Texas. I am also a crew leader for the Central Texas TrailTamers. The TrailTamers is a volunteer organization that builds and maintains hiking trails throughout Texas and in many other states. Through my involvement I have had the opportunity to help work on parts of the Continental Divide Trail (CDT) in New Mexico.  I have led the development of trails at Doe Skin Ranch and Warbler Vista since its inception in 2001 (see Trail Tamers Balcones Canyonland for more details)
I also enjoy cycling, and have participated in the Tour de Cure for the American Diabetes Foundation for the past several years.