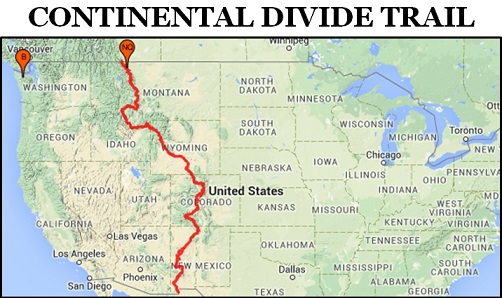 On April 15, 2015 I will begin my 3100 mile hike from Crazy Cook, New Mexico to Glacier National Park in Montana. There are potential hazards such as fire and weather that may cause detours, and I expect the hike to take 6 months.  I hope to complete my journey by late September, if all goes well.
This trek will challenge all of me, from sore muscles to blistered feet. Hiking up to 20 miles a day through temperatures below freezing as well as into the hundreds. Feeling all of the pain and knowing that the days to follow will bring more of the same; I will push forward in memory of my mother who died in 2013 from Progressive Supranuclear Palsy (PSP). I'm making this journey to bring light to PSP and other neurodegenerative brain diseases.
Please consider sponsoring my efforts with a donation to CurePSP with the links on this page.  You can sponsor me for one mile, or several miles of my hike.
This website will chart my progress, and you can follow my updates while on the trail through my Twitter feed @PatJDixon.
You can also track my progress through my GPS tracking device here!  This will show my current location on the CDT, my GPS name is HeHo.